Amidst the ever-evolving landscape of the luxury real estate market, a select few properties rise above the rest, capturing the essence of timeless Italian elegance. So far in the year 2023, Italian Luxury Asset has witnessed a remarkable wave of exclusivity, and many of our extraordinary properties found their discerning owners.
In this article, we bring you a glimpse into the pinnacle of refined Italian living, delving into the realms of unparalleled architectural marvels and breathtaking landscapes.
From the sun-kissed coastlines of Emilia Romagna to the timeless beauty of Le Marche's rolling hills, these three remarkable properties stood out as true icons of sophisticated living. Combining impeccable craftsmanship, unparalleled amenities, and awe-inspiring surroundings, they showcased the essence of Italian luxury at its finest.
Discover the Elegance of a Luxury Historic Villa near Pesaro, Le Marche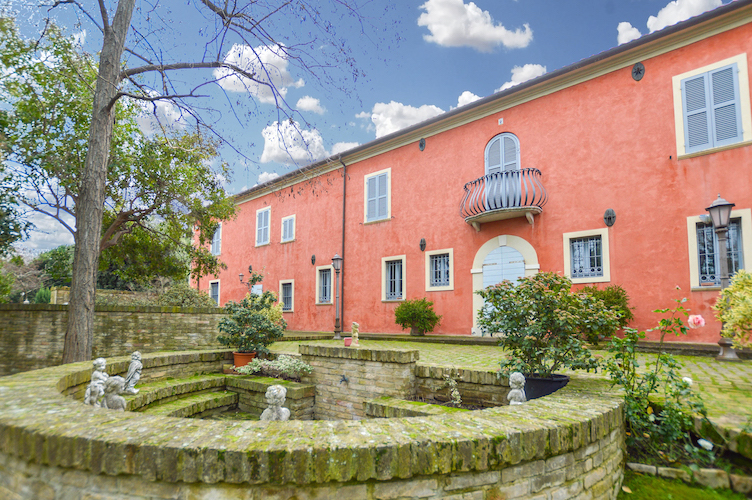 Escape to a world of timeless charm and refined living in this exceptional 17th-century villa in Le Marche. Set amidst the picturesque Italian countryside, this meticulously restored property offers a truly enchanting retreat with its generous 600 sq.m. living space and lush gardens. The grand entrance hall, adorned with Corinthian columns, sets the stage for grand entertaining as well as daily living.
Walk up the stone staircase to a spacious living room showcasing majestic stuccos and a charming balcony, overlooking the garden with its private chapel. The lower level features a cellar ideal for a wine collection, and the villa's restored frescoes exude sophistication. Conveniently located near all amenities and vibrant attractions, this home balances accessibility and seclusion – the perfect mix for Italian luxury living for its new owners.
Experience Italian countryside living with this stunning stone-built farmhouse in Fossombrone, Le Marche.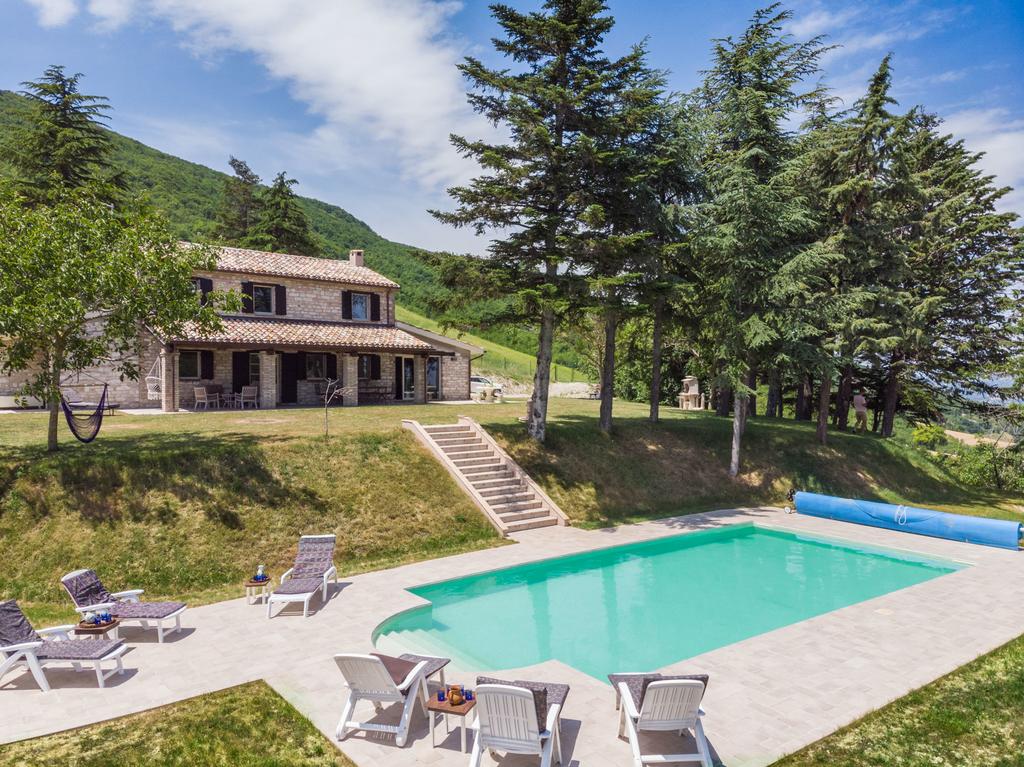 Meticulously renovated and beautifully finished, this farmhouse seamlessly blends modern design with traditional charm. Situated amidst approximately 7,000 sq.m. of mature gardens, the property offers breathtaking panoramic views of the valley. Here you also find a majestic 10x5m swimming pool nestled within the lush garden, offering a serene spot to soak in the views.
Conveniently located only 8 km away from Fossombrone, this tranquil retreat is an ideal holiday home or private residence for families. With its proximity to renowned tourist destinations like Urbino and San Marino, this property was an exceptional investment opportunity. Here in Italy, you have the chance to invest in your very own piece of La Dolce Vita!
Indulge in the epitome of luxury living with this exceptional villa in Cesena, Emilia Romagna.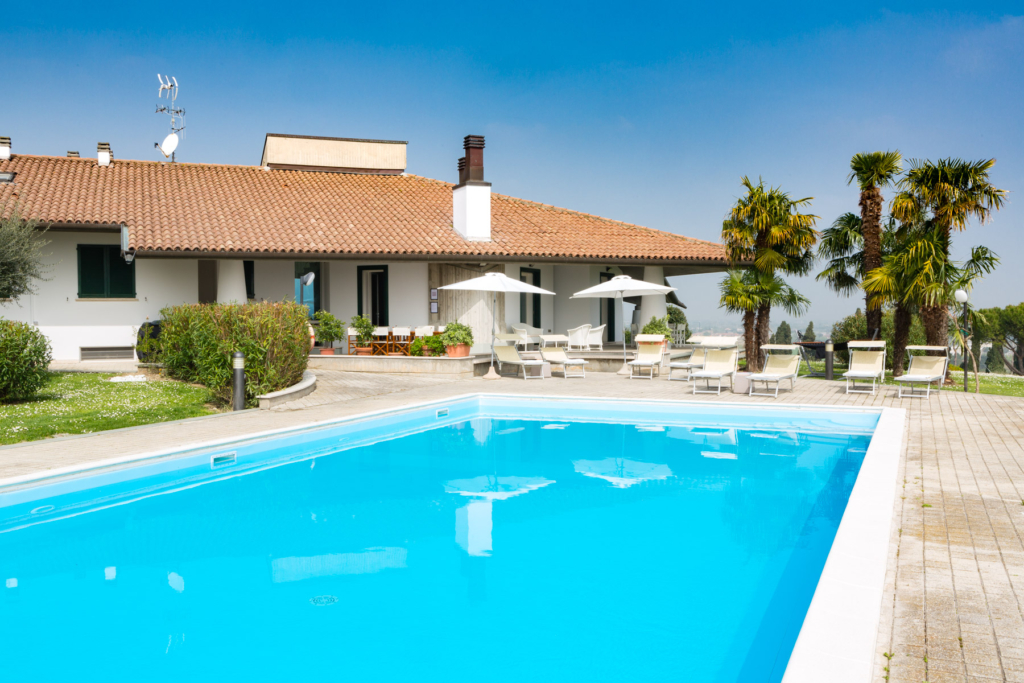 Boasting 6 bedrooms, a sauna, and an expansive mature garden, this stunning property is just a short 20-minute drive from the renowned beaches of Cesenatico and Milano Marittima. With breathtaking views of the Emilia Romagna countryside and the Riviera Romagnola, this villa offers its current owners an unforgettable setting for a new life in Italy.
Surrounded by a 1-hectare garden, the property boasts a panoramic 7x14m swimming pool, olive trees, a small vineyard, and a vegetable garden. Located just minutes away from the Adriatic Sea and close to vibrant coastal towns, this villa offers both tranquility and accessibility. With its excellent rental potential and proximity to airports, beaches, and cultural attractions, this luxurious home was an irresistible investment opportunity.
Among the sales that we have so far witnessed in the year 2023, these three remarkable properties truly epitomize the essence of Italian luxury. Each of these homes captivated buyers with its unique features, exquisite designs, and unparalleled locations.
As we celebrate these exceptional sales, we look at the future, with the allure of Italian luxury real estate continuing to enchant our future buyers! Here with us you can achieve an exclusive and refined lifestyle, in one of the world's most captivating destinations – the Italian peninsula.