There is nothing that signals your arrival in Apulia more than the iconic sight of a Trullo – the unique conical constructions found in the southern area of the peninsula. If their origin is linked to an agricultural past, they now have become extremely popular luxury properties among international buyers and tourists.
Today, Trulli are equally loved both as vacation homes in the heart of Apulia and as great investments in the Italian market. These peculiar constructions have existed for hundreds of years, although the oldest surviving ones "only" date back to the 16th century. This is because they were generally built as temporary dry-stone lodgings that could be dismantled and reassembled whenever property tax collectors came to town.
A typical Trullo has a cylindrical base with a conical roof made of limestone tiles. Although it is built without cement, their thick, white-painted stone walls ensure coolness in summer and warmth in winter. The roof is often painted with an evil eye, cross or astronomical symbol and topped with an ornamental motif. The Trulli of Alberobello today constitute a UNESCO World Heritage Site, due to their unique features and historical significance.
Nowadays, Trulli are highly sought after by tourists from all over the world as deeply unique properties, perfect for those wanting to invest in the rapidly growing tourism market in Apulia. Many tourists every year choose to experience firsthand how peaceful it feels to live in one of these cone-shaped homes. Immerse yourself in the history and traditions of past centuries in a Trulli complex like this. You and your guests will experience Apulia's heritage relaxing by the poolside, taking in the beauty of its world's unique historical architecture.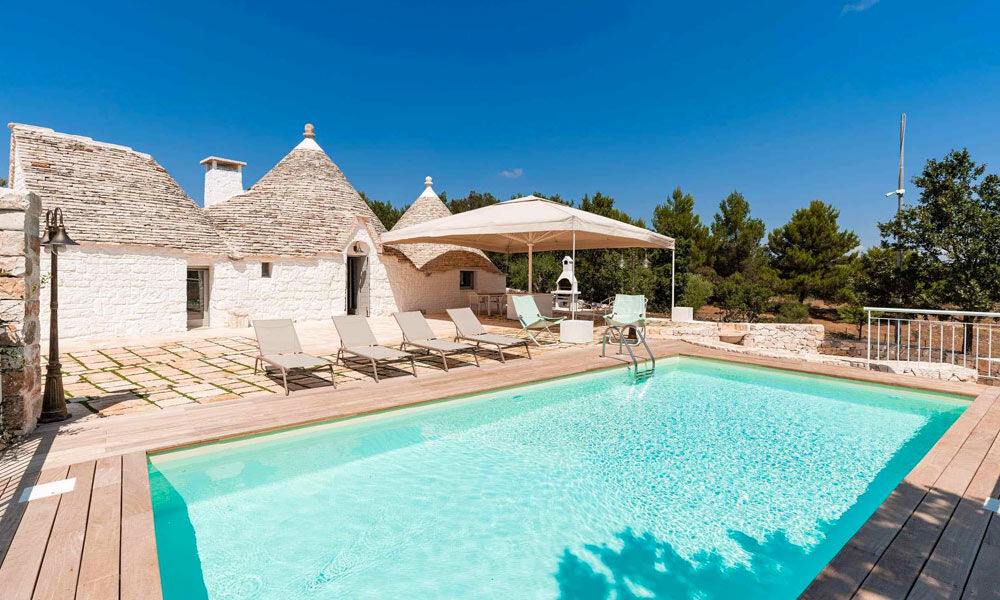 In many cases you find a more modern luxury villa accompanied by a traditional Trullo, granting you the freedom to choose between tradition and modernity, or to employ part of the property as a tourist accommodation business. This stunning villa with annexed Trullo provides you just that – a space to gather and celebrate daily life, accompanied by a romantic suite nestled in the conical Trullo for family or guests.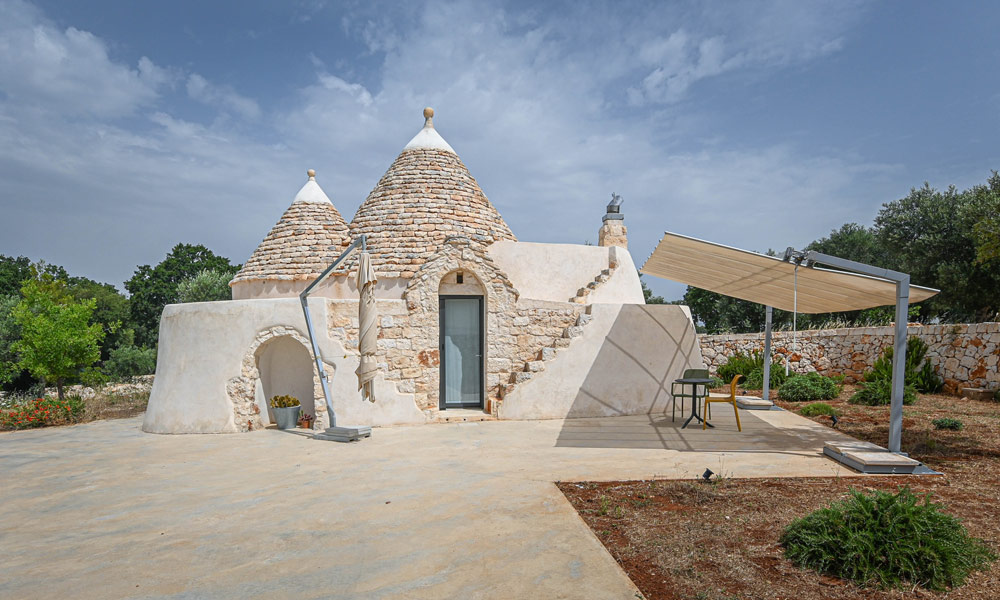 Most traditional Trulli have been meticulously restored as luxury vacation homes, with elegant and modern interiors, surrounded by lush Mediterranean gardens, relaxing private pools, and lavish outdoor entertainment areas. They allow guests to find themselves in close contact with the peaceful nature of the Apulian countryside, admiring the contrast of red earth with olive groves and the deep blue sky. A fine example is this majestic three-apartment villa flanked by five cones of Trulli, perfect for guests wanting to experience Apulian living without renouncing on space and comfort.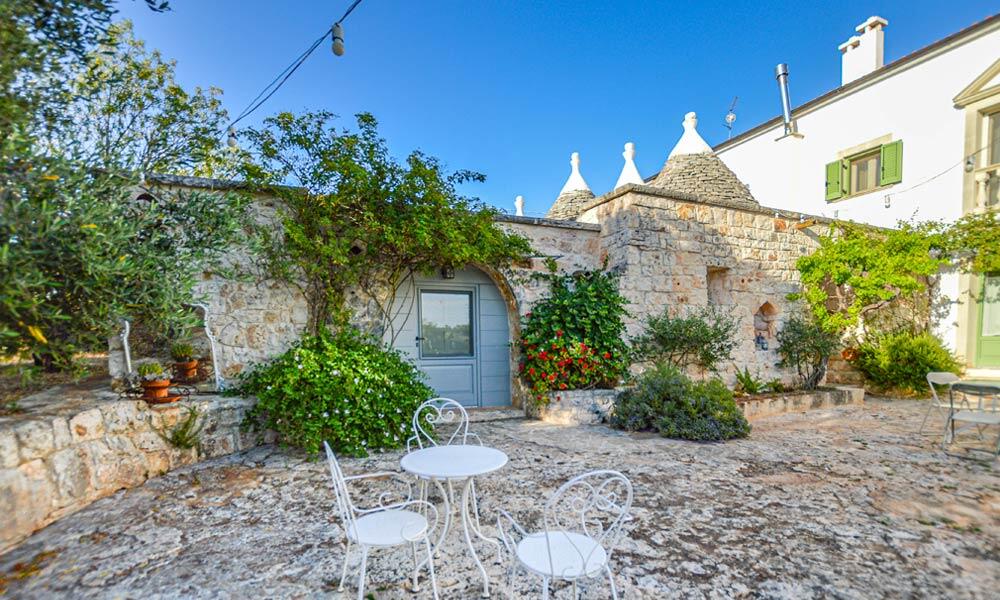 These priceless and unique properties are the shards of the soul of this region, imbued in ancient craftmanship and modern luxury. Whether a primary residence or a tourist accommodation business, they will add incommensurable value to your investment portfolio, making a positive impact on your quality of life and your business. After all, who would not want to relax by the pool, sipping on local wine, snacking on taralli and enjoying the endless greenery of the Apulian countryside?
For more luxury properties in Apulia, Italy, check out our website www.italianluxuryasset.com/apulia