Italy is a land of luxury and refinement, where history and culture intertwine to create some of the most beautiful and exclusive properties in the world. From stunning villas overlooking the sea to opulent apartments in the heart of historic cities, Italy has a wealth of real estate opportunities for the homebuyer and investor.
In this article, we will take a look at the top 4 most exclusive properties currently for sale in Italy. These stunning properties represent the epitome of luxury and offer a unique opportunity to own a piece of Italian history and culture. So, whether you are looking for a grand estate in the Umbrian countryside or a lavish castle in northern Italy, these properties are sure to impress and inspire.
Join us as we explore the crème de la crème of Italian real estate!
A Castle from the 12th Century near Lake Garda
Live in a fairy tale at this ancient castle overlooking Lake Garda, surrounded by woods! This property is a dream come true for those who have always wanted to live in a castle. Located on top of a rock, the castle dominates the village below, and offers a view of Lake Garda and the surrounding mountains.
The castle has two parts, one from the 12th century and one from the 16th century. The latter has been fully restored and has several rooms, bedrooms, and a 270 sq.m. salon. The castle also features a 12-hectare park, an Italian garden, and a courtyard within its walls. This amazing property is equipped with all the latest luxuries and comforts and is located close to Lake Garda, one of the most exclusive areas of northern Italy.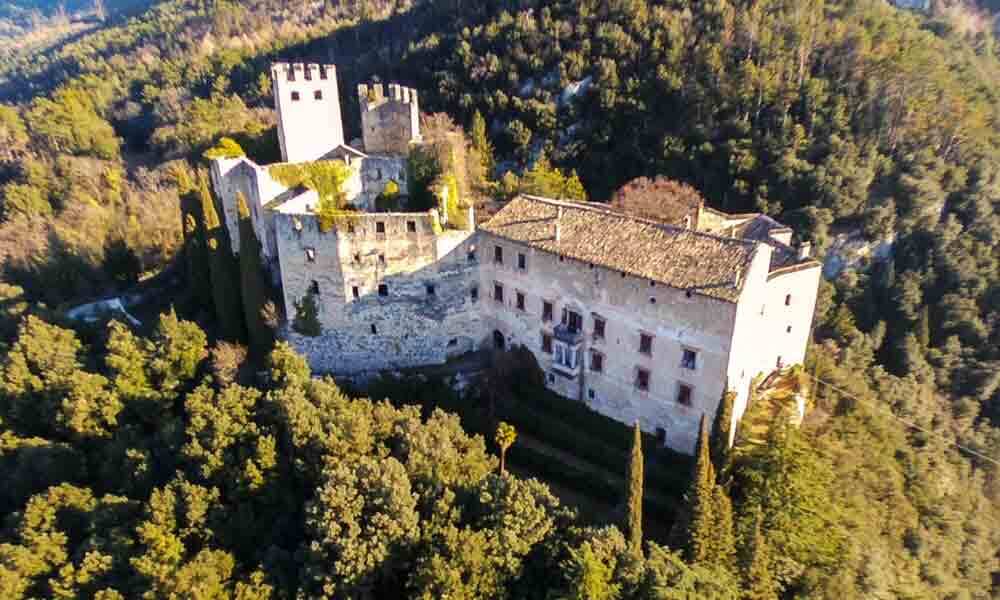 Luxurious Apartments With A View Of The Florence Duomo, Tuscany
Experience the magic of a movie scene every day with these two stunning apartments that offer breathtaking views of Florence's Duomo. These apartments are located in a prestigious building in the heart of Florence's historical center and includes 4 bedrooms and 4 bathrooms across 270 sq.m.
Both apartments have been completely upgraded and now showcase high-standard finishes, while preserving their unique original features such as frescoed ceilings, ancient mosaic floors, and antique furniture. The larger of the two apartments even boasts perfectly preserved Indian decorations!
Located in the most famous area of Florence, these apartments offer easy access to the city's artistic and historical sites, luxury shopping, and the best (and private!) views of the Duomo you will ever get. Don't miss out on the chance to own a true work of art in the heart of the city of art – Florence!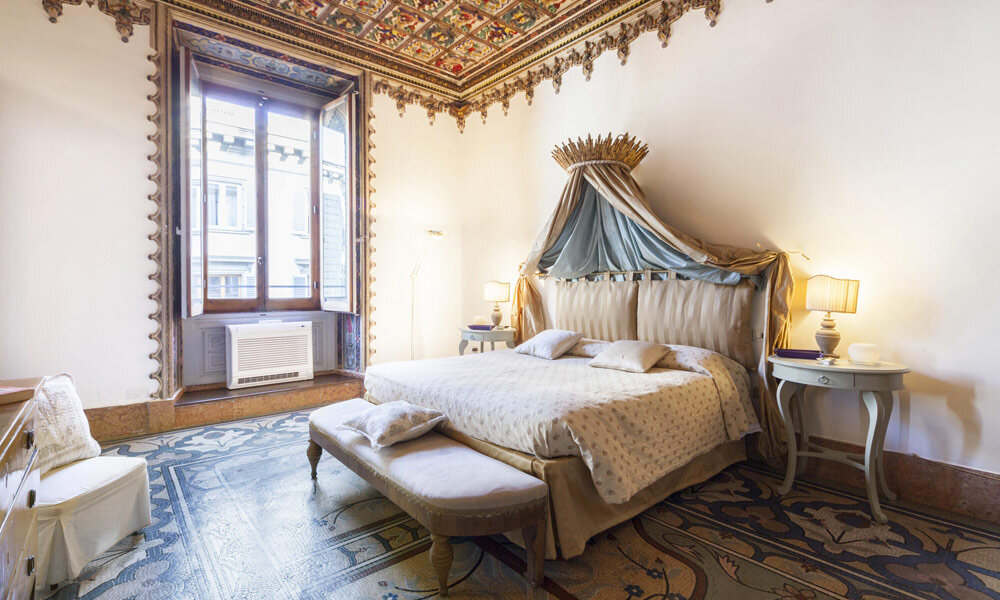 Luxury Villa With Pool, SPA And Cinema In Le Marche
This luxurious 5-bedroom family villa offers over 555 sq.m. of lush living space, spread across three floors in the heart of Marche hills. The property features a beautifully restored garden with a panoramic infinity pool, a luxurious indoor spa with heated pool, sauna, and Turkish bath, as well as a comfortable home cinema!
The villa's ground floor features a large living room with French windows, a bespoke kitchen/dining room, a wardrobe, a guest bathroom, and a guardian's apartment. The first floor showcases a comfortable reading room, 3 large bedrooms, 2 bathrooms with shower, and a large master bedroom. In the basement you find a fabulous SPA with a heated swimming pool, Jacuzzi, private gym, and a stunning home cinema!
The property also features an orangerie is surrounded by a 1-hectare garden with automatic irrigation system. More comforts are an intelligent security system, underfloor heating, independent controls for each room, home automation, and a photovoltaic system!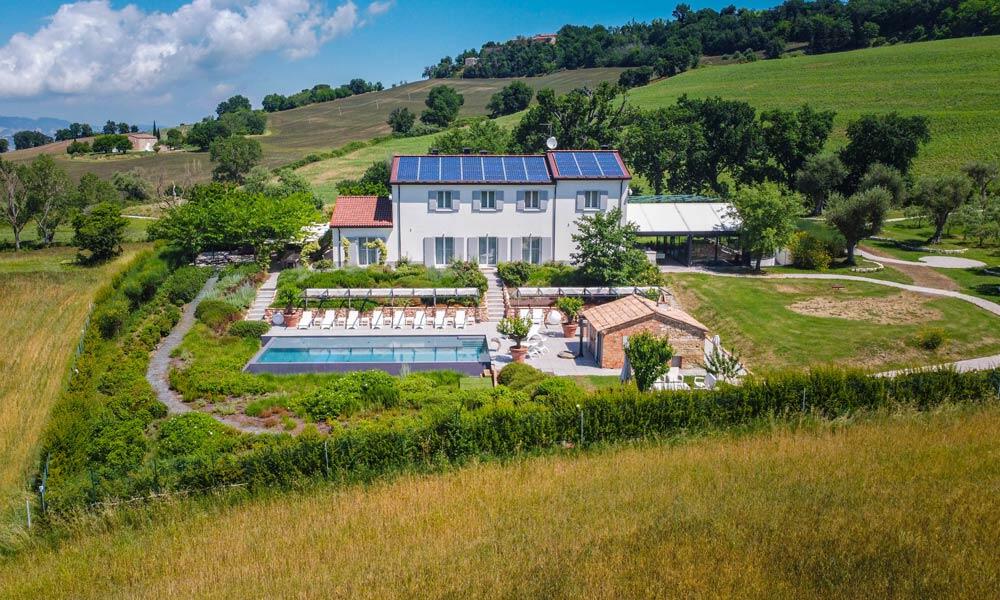 Outstanding Historical Residence From The 1600s, Umbria
Experience Timeless Luxury in a 17th Century Residence in the Magical Umbrian Hills! This exquisite property boasts a 2202 sq.m. historical residence that has been perfectly preserved and recently renovated to offer every modern luxury.
The main home features priceless custom details, silk wall coverings, and frescoes from 1853. It also showcases a stately museum and a guardian's house that can be turned into an additional guest home. The residence sits on a 2000 sq.m. private, gated park with former greenhouses that can be converted into a pool house, a gated orchard/garden, and around 3 ha of woodland.
Its location on a hilltop overlooks the Umbrian hills, with Orvieto just a short drive away. Rome is only 1 hour away, making it an ideal central location for exploring the beautiful landscapes and hamlets of Umbria!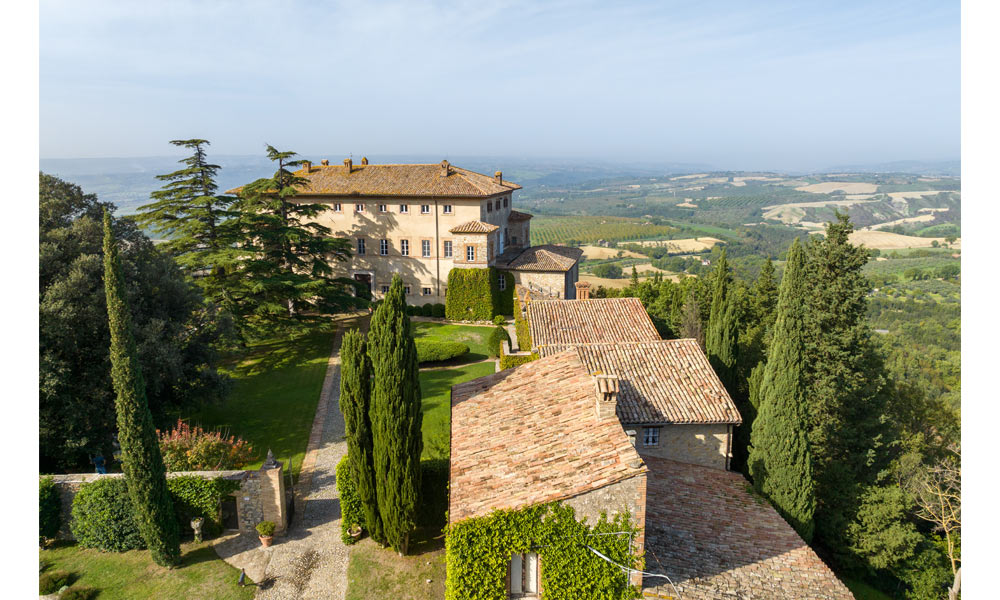 Italy is a country that boasts some of the most luxurious and exclusive properties in the world.
Our selection of properties showcases the very best that Italy has to offer, each one exquisitely designed and boasting unrivaled luxuries and amenities!
Whether you are looking for a breathtaking vacation home, a prestigious investment property, or a permanent residence in one of the most desirable locations in the world, our collection of exclusive luxury properties in Italy is sure to impress. With unparalleled beauty, history, and culture, Italy is truly the ultimate destination for luxury living!
If you're looking for a luxury property in Italy, check out our website www.italianluxuryasset.com